Line-up Saxcited Dance Event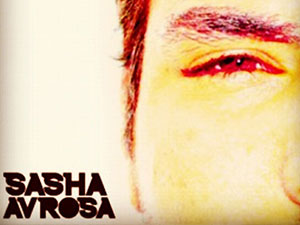 Sasha Avrosa
Sasha's love for music began at a young age.He started at 6 years old with a keyboard his uncle DJ Darik gave him.His musical pursuits were not unheard on the years that followed.
On age 13 he kept himself busy with making tribal beats on the playstation with Music 2000, later on also with Music Maker on the computer.At age 16 he developed as a rapper (Chase)/producer with his younger brother Wessel Heij (Krizus) and his group Liberty Records.
At 18 years old Sasha was asked for the first time by his uncle Darik to a party called Soulfull Flavours. Sasha was so impressed that he immediatly conducted research into House Music. At age 21 Sasha experiences a major setback when his mother brings the news his beloved uncle Darik has passed away.Sasha decides to follow in the footsteps of his idol and developed himself as a DJ and producer, knowing in this way he has his uncle with him always.The tricks of the trade he learns from his cousin Dj Dion Syus and good friend Dj Renco.
Very soon after Sasha has his first release Bambu Drums on the label Solid Vibrations & Volt9 Records.Several releases later the bookings starded rolling in like the festivals Beachboom & The House Of Muchique and international in clubs like Bauhuas in Portugal & Central Studio in Antwerp in Belgium.
Saxcited set time: 21:30 - 23:00
Sasha Avrosa on Facebook